FLU SEASON IS HERE
Did you know that flu season runs well past winter? Be sure to get your flu shot today to make sure you're as protected as possible.
Welcome
Ngak Min Health provides comprehensive, holistic, culturally appropriate and responsive primary healthcare services to Djarragun College students and their families.
Ngak Min Health's Mission
Ngak Min Health is focussed on closing the gap in Aboriginal and Torres Strait Islander health outcomes through a holistic, comprehensive primary health care model. Therefore, it is Ngak Min Health's aim to ensure that every student at Djarragun College's Gordonvale Campus and Cape York Girl Academy Campus complete their annual cycle of preventative health care activities. 
In addition to providing quality best client outcomes and optimal health care, which is culturally appropriate and responsive, Ngak Min Health provides access to preventative early identification and targeted social emotional wellbeing and mental health supports. 
What Does Ngak Min Mean?
In the western Cape York language of Wik Mungkan, Ngak Min means 'healthy water'. Traditionally, Elders would welcome visitors onto Country by placing water from the land on their heads and speaking to the Spirits of the land to acknowledge the presence of the visitors to keep them safe from harm. Our services are here to prevent, protect and heal, like the water of the land.
Our Team
Ngak Min Health has a diverse range of healthcare professionals and allied health professionals which include general practitioners, a nurse practitioner, an Aboriginal health worker and registered nurse, as well as social and emotional wellbeing counsellors and mental health clinical professionals. 
This dedicated team of professionals provides a range of preventative early intervention, chronic conditions and social and emotional wellbeing services and supports.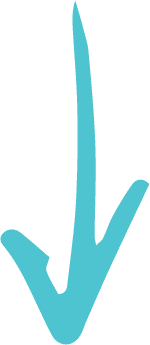 0
patients treated (Jan-Jun 2021)
0
new patients (Jan-Jun 2021)
0
new student health checks (Jan-Jun 2021)
About Us
Since 2019, we have been focussed on tackling the health gap experienced by First Nations people. Being located on a college campus helps us reduce inequalities in health outcomes by developing health-seeking behaviour and giving control to the students and families to make decisions about their own health.